Come 2 weeks, I will have been on Newgrounds for an entire year! In light of this, I'm working on a massive Hollow Hunters poster. It will feature Mason & Rogers, along with all of the Hollows I have created so far (some of which you guys haven't seen yet).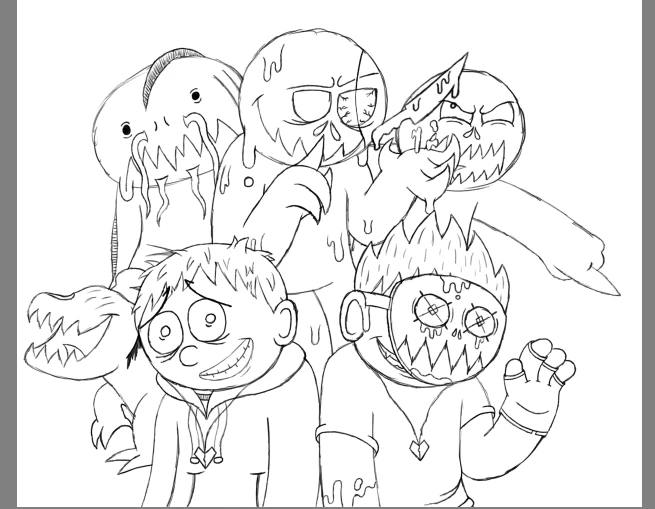 Here's a WIP (I'm far from done)
Hold on to your face, cuz this is gonna be my BIGGEST drawing yet.
Thanks for taking the time to read this post, and have a good night!
_Levi B._ :)