In a couple of weeks, I will have been drawing my characters for 3 years! To celebrate this occasion, I have a special treat in the works...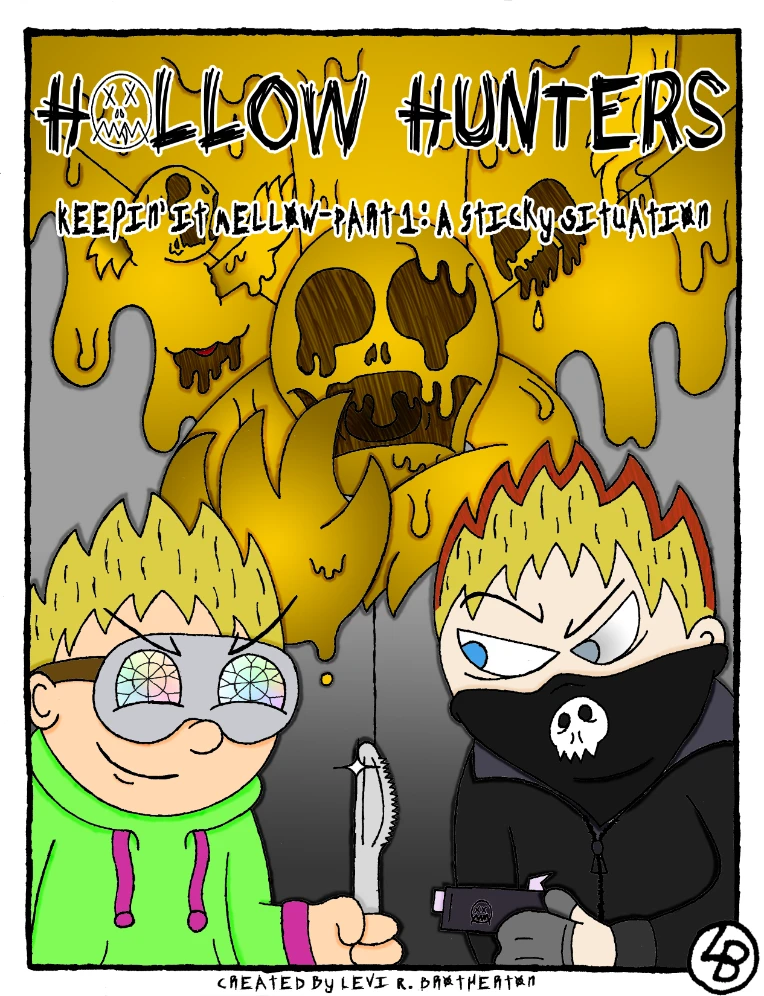 The first official Hollow Hunters comic is in the works! Keepin' It Mellow Pt. 1 starrs Mason Rogers and his partner in crime, JD, as they are put under investigation after their encounters with a bitter-sweet adversary.
I have only recently started on the script, so production hasn't gone very far yet. I can't guarantee a certain date of release, due to a very busy personal life (tech school, work, etc.). However, I will ensure to keep you all updated as much as I can!
Thank you for taking the time to read this post, and have a good night!
_Levi B._ :)